The Weekend Fallout is an unsafe place to discuss most things in the reel and real world.
Let us know what you have been watching recently on the big and small screen. Excited about any upcoming releases? Doing anything fun this weekend? Simply sitting around in your underwear eating dang quesadillas while watching movies and endlessly scrolling through social media? Let us know below!
---
THIS WEEK ON MONSOONVISION
Movie: Spookies (1986)
"A sorcerer tries to sacrifice a group of people inside his house with the intention of using their vitality to keep his wife alive."
Post goes live at 6:30PM CST. At 7PM CST, hit play and start commenting!
How To Watch This Film: DVD/Blu-ray, Netflix, HBO GO, iTunes, Amazon, YouTube, or however you can muster it
---
MOVIES WATCHED THIS WEEK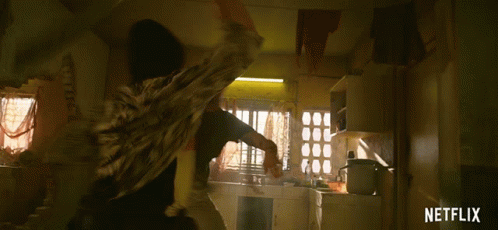 Extraction (2020)
"Tyler Rake, a fearless black market mercenary, embarks on the most deadly extraction of his career when he's enlisted to rescue the kidnapped son of an imprisoned international crime lord."
If you are looking for an action pack movie right now, then check this out on Netflix. Thor does a solid job of playing a special forces badass with a heart but the action is the selling point here. There are some long single takes that are expertly done with some great transitions that help make you feel like you are really in the action. It's predictable and by the numbers but a movie that would have been enjoyable to watch in the theater. (3.5/5)
---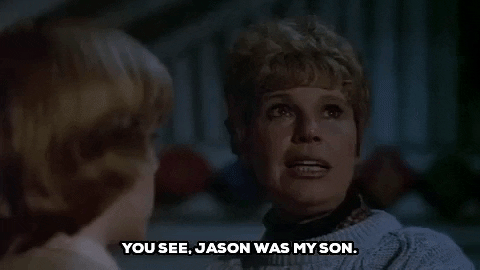 Friday the 13th (1980) and Friday the 13th Part 2 (1981)
It's been a while since I have watched these all the way through. I love the earlier movies. Hell, I just love this damn series so much. The original as a stand-alone film is well done and still a solid slasher film. As much as I love the hockey mask, Jason with the bag over his head is pretty scary looking in part 2. He doesn't become as iconic as he did though.
---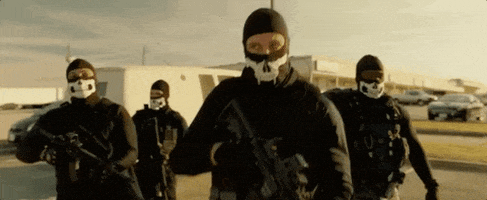 Den of Thieves (2018)
"An elite unit of the LA County Sheriff's Dept. and the state's most successful bank robbery crew clash as the outlaws plan a seemingly impossible heist on the Federal Reserve Bank."
At no point did this heist film hold my interest until the final shootout. Gerard Butler played a fun character but this whole thing felt like a very vanilla Michael Mann lite film. Slow and predictable aren't necessarily bad things if the other elements of the movie are strong enough to keep you entertained. This did not have that. I couldn't buy the "toughness" of certain characters and could not stand the fact they were wearing wallet chains that hung past their knees. No offense to those of you with wallet chains. (2.5/5)
---
Weekend Wasteland launches in 3, 2, 1…