The Weekend Fallout is an unsafe place to discuss most things in the reel and real world.
Let us know what you have been watching recently on the big and small screen. Excited about any upcoming releases? Doing anything fun this weekend? Simply sitting around in your underwear eating dang quesadillas while watching movies and endlessly scrolling through social media? Let us know below!
---
 WEEKLY HIGHLIGHTS
Here are some articles from this past week that we encourage you to check out and jump in (or start) the conversation. 
It is November in the year 2019 and that means 'Blade Runner' is Now.
Speaking of Blade Runner, read K. Alvarez's review of the 1982 classic.
Ever wonder what The Way Forward for the Terminator Franchise is? Give us your thoughts!
---
THIS WEEK ON MONSOONVISION
Movie: Who Killed Captain Alex (2010)
"Uganda's president gives Captain Alex the mission to defeat the Tiger Maffia, but Alex gets killed in the process. Upon hearing the tragic news, his brother investigates to avenge Alex, hence the title Who Killed Captain Alex."
Post goes live at 6:30PM CST. At 7PM CST, hit play and start commenting!
How To Watch This Film: DVD/Blu-ray, Netflix, HBO GO, iTunes, Amazon, YouTube, or however you can muster it.
---
MOVIES WATCHED THIS WEEK
High Life (2018)
"A father and his daughter struggle to survive in deep space where they live in isolation."
Well-directed but really only engaging when Robert Pattison is on screen. It's an uncomfortable and thought-provoking movie that just ends up being forgettable. It is art house shock with graphic sex and violence that isn't explained or given enough information to help formulate your own opinion about. Simply not for me. (2.5/5)
---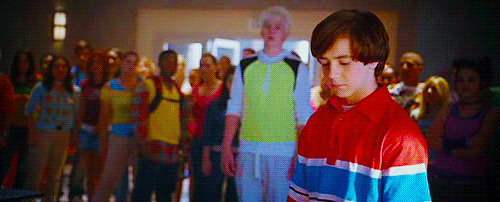 Sky High (2005)
"Set in an era where superheroes are commonly known and accepted, young William Stronghold, the son of the Commander and Jetstream, tries to find a balance between being a normal teenager and an extraordinary being."
This is just a fun and lighthearted movie that all ages can enjoy. A clever spoof on high school and superhero movies. A lot of fun performances to keep you entertained throughout. I would have loved for this to have been a TV series if they could keep the entire cast. (3.5/5) 
---
Under the Silver Lake (2018)
"Sam, a disenchanted young man, finds a mysterious woman swimming in his apartment's pool one night. The next morning, she disappears. Sam sets off across LA to find her, and along the way he uncovers a conspiracy far more bizarre."
This is up there with IT 2 for a movie I began to hate while watching it. It begins okay enough as Andrew Garfield seems like the lovable loser who is a conspiracy theorist. Once he starts down the rabbit hole is where I started to zone out. There just wasn't enough here to keep me engaged and Garfield's sloppy stoner antics get played out pretty quickly. And this is where I realized that I was an hour into the movie with an hour and twenty minutes left. If it wasn't for the constant hot naked girls popping up on screen I would have stabbed myself in the eye. It did get interesting for about five minutes around the midway mark but it didn't last long and meant nothing. It only gets positive points because it is well directed. (2/5)
---
SHOWS WATCHED THIS WEEK
The Kids in the Hall- After watching Sky High, I had a desire to watch this show again since some of the shows alum was in the movie. For those not familiar with it, Kids in the Hall is a Canadian sketch comedy similar to In Living Color and Mad TV but funnier. Even though some of there sketches and gags would fly in 2019, there is still a lot of social commentary that would be very timely today. "I crush your head!"
---
Weekend Wasteland launches in 3, 2, 1…